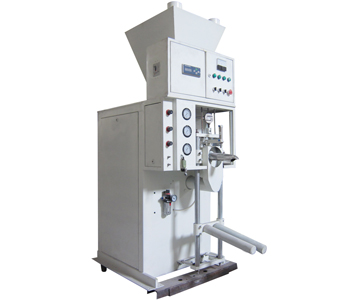 400 Automatic Packing Machine

The 400 automatic packing machine delivers high efficiency in packaging the solid powder. It is able to evacuate the gas when packaging the gas- and solid-phase micro/nano powder and reduce the packaging volume. The minimum bulk density can be p=0.1g/cm3–0.3g/cm3. Our packing machine is designed to be dust-free, low-noise and free of overfilling. It significantly reduces the power consumption. With an imported electro weigh system which features computer controlling and one-button starting, it is capable of automatic weighting, automatic dropping of material and automatic stopping. This advantage greatly helps reduce the number of operators.
Materials
Silicate dioxide (white carbon black, superfine white carbon black, gas-phase white carbon black), nano light calcium carbonate, light calcium carbonate, coating light calcium carbonate, active heavy calcium carbonate, heavy calcium carbonate, coal calcined kaolin, washed kaolin, coating washed kaolin, talc powder, pyrophyllite, bauxite, calcium stearate, coarse graphite, fine graphite, anthraquinone, carbon black, calcium hydrogen phosphate, nano zinc oxide, magnesium hydroxide, iron-red dye powder, dyes, diatomite, nano titanium dioxide, wollastonite powder, etc.

Specifications
| | | | |
| --- | --- | --- | --- |
| Model | 400 | Power | 5.5kW |
| Packing weight | 5-50kg | Compressor | 0.8MPA, 300NL/MIN |
| Packing speed | 2-4 bag/min | Dust absorption source | 4kpa 700NL/MIN |
| Particle size | 100-2500 mesh | Shifting method | Pulley type/ transducer |
| Measuring accuracy | ±100-±50g | Valve port bag | Φ60-100mm |
| Measurement method | Electronic measurement and net weight payload | Weight | 650-700kg |
| Discharge valve | Self-provide | Overall dimension | 1580×870×1970mm(L×W×H) |