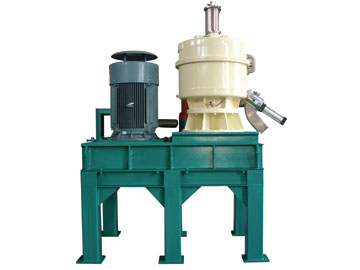 LHS Dry Particle composing Machine
(Powder fusion,surface modification)

Along with the development of technology, new materials have been widely used. These materials feature the structure that micron-sized materials are covered with nano scale materials. Combining the latest foreign technology, our company develops this conical mixer to help manufacture those new materials.
Applications
According to its superior mixing performance, our LHS conical mixer have found a wide range of applications in mixing various materials such as lithium battery material, electronic component, electrical apparatus element, ceramic component, powdered carbon, pharmaceutical, cosmetic, pigment, magnet, fuel cell, biological material, thermal material, powder metal, cement material, etc.
Working Principle
The materials inside the conical mixer are continually subject to extrusion force, shear force and friction force in the high speed rotating mixing chamber. Under the function of friction force, the surface of particles reaches a molten condition. Thus, a micron-sized particle can be coated by many nano scale particles.
Process Flow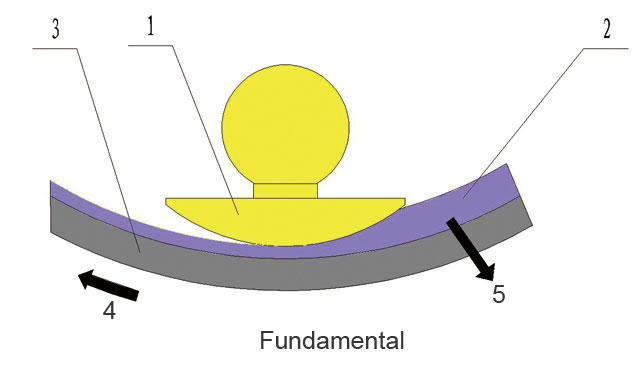 1. Conical punch           2. Powder material        3. Mixing chamber
4. Direction of rotation        5. Centrifugal force
Technical Parameters
| | | | | |
| --- | --- | --- | --- | --- |
| Model / Data | Capacity(L) | Max. speed (r/m) | Mixing time (Min.) | Main power(KW) |
| LHS-5 | 4 | 2070 | 5 ~ 30 | 2.2 |
| LHS-300 | 30 | 1470 | 5 ~ 30 | 30 |
| LHS-500 | 50 | 1100 | 5 ~ 30 | 75 |
| LHS-1000 | 100 | 875 | 5 ~ 30 | 160 |